Last month Tyler and I competed in the Queen City Open, an annual Brazilian jiu jitsu tournament held in Regina every fall. Humble brag: both Tyler and I were able to walk away with multiple pieces of hardware. Jiu jitsu actually plays an important role in the formation of Family Plumbing and Heating. We get asked a lot if Tyler and I are brothers but we actually met through jiu jitsu.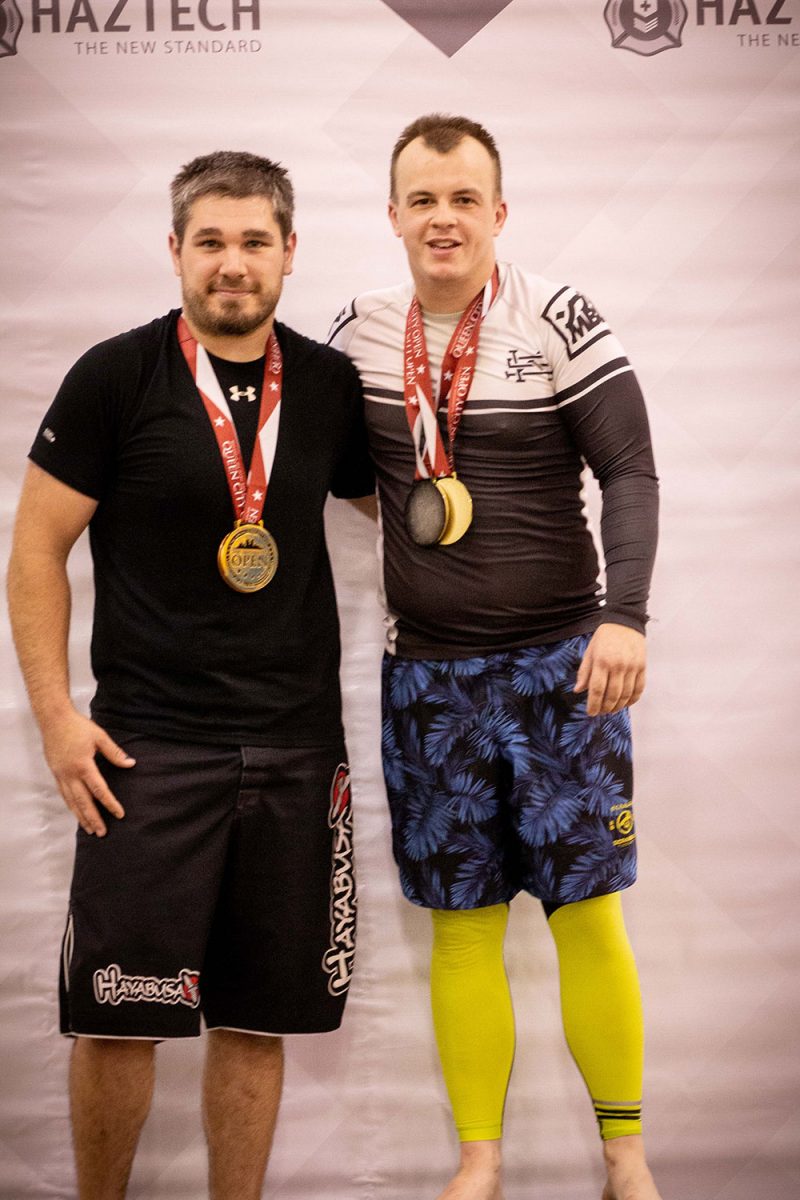 Pretty shocking eh? I understand how one could come to the conclusion we must be brothers but I originally met Tyler on the mats of Complete MMA in 2016. The first time I remember talking to Tyler was at a Saturday open mat session. I believe Tyler at the time was training for an amateur fight while I was training just to try and avoid getting tapped out too many times in a row. We paired off and I remember making some (likely hilarious) joke to try and break the ice rolling with the guy for the first time. Tyler neither laughed or even cracked a smile and I could tell it was about to get serious. The next five minutes went by in a blur as I proceeded to get tossed around for the remainder of the roll. At the time Tyler had just been promoted to blue belt while I was a lowly white belt with about 4 months experience under my belt just trying to get by. I didn't talk to Tyler again for almost another 2 years. I usually only saw him when we crossed each other on the mat. My beginner class would be wrapping up as his advanced class was beginning. My next convo with Tyler wouldn't take place until 2017!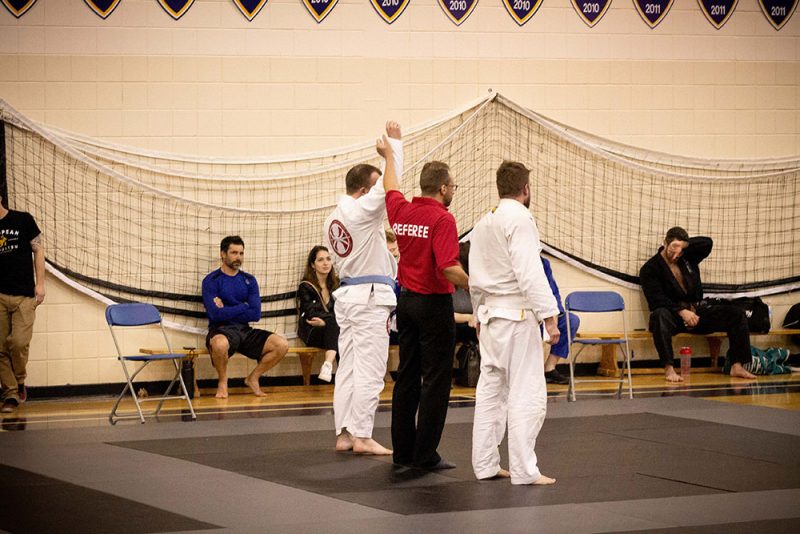 Fast forward to my first day with Ambassador Mechanical. I was told to meet at the new Superstore building that was going up on Albert Street. Once I arrived I was told to find "Tyler" and we would be working on some items that needed to be corrected. I found "Tyler" and right off the bat felt like I knew this guy from somewhere. (I guess everyone looks different in coveralls and a hard hat.) It took me about 30 minutes to place him but I finally figured it out.
Me: Hey man, I think I know you.
"Tyler": Yeah man, I think we've met before.
My belief was he only said this to make me feel better.
Me: "I think we've rolled against each other at Complete.
"Tyler": Yes! That's it.
  After that moment I found it pretty sweet at Ambassador, having a work buddy to prattle on about what's the best open guard and how to defend against leg locks. Soon we ended up going our separate ways work-wise but were able to keep in touch through Complete MMA, eventually forming Family Plumbing and Heating. While operating Family Plumbing with Tyler has been awesome because it's so easy to run a company where both owner's share the same values for workmanship and customer care, it also helps that we can motivate each other in training. Speaking for myself, there are definitely some early morning classes I would have hit snooze on the alarm for if wasn't for the fact Tyler would be waiting with some chirps once the work day began. Both Tyler and I owe a big thank you to Complete MMA and it's founder and head instructor AJ Scales. Without Complete, Tyler and I may not have ever gotten to know each other as we did, Family Plumbing might only be a dream in the back of our minds, and we would not have a venue to learn and train in the great sport of jiu jitsu.
– Brenden