Family Plumbing and Heating
We are the one-stop-shop for all your plumbing and HVAC needs in Regina and the surrounding area.
We're a locally owned and operated company built with a good old-fashioned approach to business: Provide high-quality and trustworthy plumbing and heating services that our community can rely on.
We are always ready to work.
Plumbing and HVAC systems can be complex, messy – and if repaired incorrectly – quite costly. With our expertise and years of experience in the industry, we have you covered!
We are available 24 hours a day, every day. Whether you have an emergency or just want to set a schedule, do not hesitate to contact us. We are always ready to provide a helping hand.
If you see us around the community and you just want to say a quick "Hello," this would make our day too.

With Family Plumbing and Heating, no project is too big, and no job is too small. You have our full attention and commitment in every project we work on. Whether you have a leaking tap or planning a large-scale commercial build, we treat it with the same urgency and importance, and you get equally satisfying results.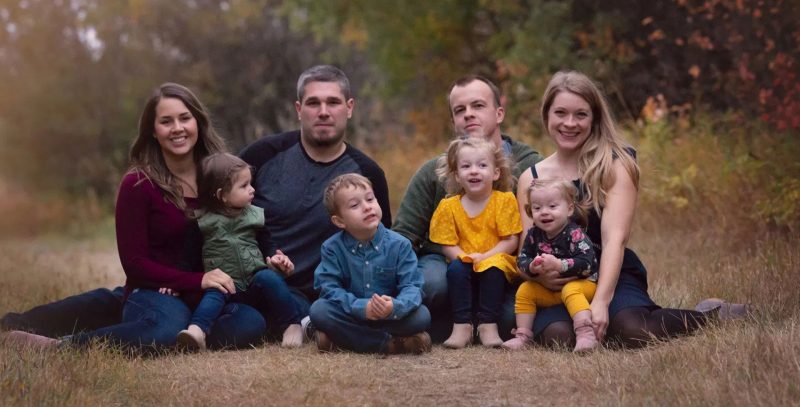 Our reputation is built on trust and goodwill
"Quality over profits, family over everything." – Brenden, Husband, Father, and Co-owner

We consistently deliver our promise to provide plumbing and HVAC services of the highest quality, starting with our estimates, which are clear, accurate, and, most importantly, reasonable.
Everything is discussed upfront, and there will be no surprises down the road.
When we commit to a deadline, we do everything we can to stick to it. We understand that your time is valuable.
While it is true that we approach every job with the utmost urgency, in no way does this compromise its quality. We spent years honing our craft, building our expertise, and we are perfectly capable of giving accurate estimates, whether in price or the schedule.
Our team is reliable, trustworthy, and pleasant to work with from start to finish.
As longtime residents of Regina, Family Plumbing and Heating understands the services needed for the area.
We offer years of experience in the field along with any additional support needed, no matter the size of the job.
We offer the best pricing in town while retaining a high standard of quality service.
We are fully capable of installing any new equipment while also having the expertise to service the equipment you already own.
We also do this while providing 24hrs service!
Family Plumbing and Heating is hands down the most accessible plumbing and HVAC contractor in Regina.
Is your furnace not giving enough heat when you need it most?
Do you think you need to have your AC cleaned?
Did your frozen pipe burst during the holidays?
Is your water bill suspiciously high?
If you said yes to any of these questions, give us a call at 306-519-3722. Our lines are open 24 hours a day, and we are always ready to answer your questions. Contact us now for your free consultation and estimate.