Furnace Repair & Installation
The furnace is the hardest-working piece of equipment in many Saskatchewan homes. Winters in the region last for almost half the year, from early November to mid-March. It can get extremely cold in January and February, with temperatures reaching 40 degrees below zero. During these times, you cannot afford any malfunctions with your furnace. Your family's comfort and even health would depend on it.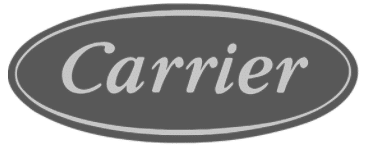 Furnace Repair in Regina
If you think you are not getting the usual amount of heat for your home, this might be your furnace, silently asking for a repair or maintenance. It could be anything from more frequent cycling to a malfunctioning thermostat to normal deterioration.
Whatever the reason might be, you would need a trained and qualified HVAC technician to take a look at your furnace right away. Nip the problem at the bud before it turns into a very expensive repair or replacement.
In Family Plumbing and Heating, your family's comfort is paramount, and we are here to help you with all your furnace-related heating needs.
The furnace is essential to your family's comfort at home, especially during cold weather in Regina, Saskatchewan. Its important during these cold winter months that your furnace operate efficiently in order to keep your family warm and your heating costs low. We want the same thing for our families, which is how we treat all our customers.
Our Furnace Repair Services include, but are not limited to:
Furnace installation/repair
Mini-split systems
Boiler systems
In-floor radiant heating
Gasfitting
Rooftop equipment
Furnace Inspection and Maintenance
Family Plumbing and Heating provides a wide range of furnace inspections and maintenance services for our clients. We have trained technicians who can execute all the needed tasks recommended by manufacturers. What is more, our years of experience and continuous training allow us to inspect furnaces that are not included in the checklist. We could detect potential problems that are unique to the unit and the weather of Regina, Saskatchewan.
We guarantee a smooth and pleasant experience every time you hire us. Our HVAC technicians will arrive on time, ready to greet you with a warm smile. Once they get started, every effort will be made to cause the least disruption to your home. We will keep the work area clean to ensure smooth and safe execution.
Going over every inch of your heating system, we will be inspecting all items that can affect your unit's operation and safety. After we bring everything to its basic condition, your furnace will be back to optimal performance in no time.
Once our technicians are done, they will give you a full report of the task, answer any of your questions, and address all your concerns. This is also the opportunity to give you a heads up for any potential problems and make recommendations to prevent them.
Furnace Installation or Replacement
Family Plumbing and Heating can install furnaces of all brands at a reasonable price. We guarantee the quality of our work with ten years of parts warranty. We also give free estimates and consultation on all our furnace installs.
A furnace is a significant investment so make sure that it is installed properly and give us a call!
Furnace Maintenance Tips for Homeowners
With proper care and maintenance of your furnace, you should get a solid 12 – 15 years of useful life out of it. We have installed and repaired many furnaces in Regina that last longer, but they're few and far between. If you're in need of a new furnace installation and would like some help choosing which furnace is best for you, feel free to contact us and we would be happy to help!
If you want to optimize your heater's lifespan or even extend it, here are some tasks you can easily do on your own:
Replace the filter once every three months
Of all the things you can do to make life easier for your furnace, this is the most important. A clogged filter makes your furnace work much harder than it has to, which leads to a host of other problems. First, it drives up your energy consumption, resulting in a higher energy bill and carbon footprint. Second, it puts more stress on your unit, causing parts to deteriorate prematurely. Finally, a dirty filter allows dander and mould to circulate, compromising your indoor air quality. Investing in replacement filters is a cost-efficient way to protect your furnace and your family's health.
Make sure furnace vents are not covered by snow or frozen shut by ice
A blocked furnace vent prevents the flow of air through your air ducts, causing pressure to build up in your system. Similar to a clogged filter, it puts unnecessary stress on your unit. The ensuing problems are also similar, with your energy bill going up and furnace parts failing early, costing more in maintenance activities.
Follow the maintenance frequency recommended by the manufacturers
When manufacturers assure that their product would last a long time, it comes with the caveat that the recommended maintenance items are executed. To ensure that your furnace continues to keep you and your family warm, especially during winter, follow the suggested frequency for inspection from the suppliers. Resist the temptation of putting off the schedule, especially if you feel that the unit is working fine. It is a great opportunity to detect potential problems and deal with them before they turn into a bigger headache and expense down the road.