When I go to the mechanic, sometimes they motion for me to come to take a look under my hood and describe how everything under there is doing. I nod when it appears to be warranted, I ask questions that seem to be relevant. But do I understand what they're telling me?….of course (but probably not). I do know that I'm SUPPOSED to know, and have these vehicle inspections done regularly. It is very similar to a furnace inspection. I can tell when homeowners have zero interest in what their manifold gas pressure is, even when I break it down to the simplest of terms. But they do know they're SUPPOSED to have a furnace inspection done. Why has a furnace inspection completed annually? Well, let's talk about that.
Regina can be very cold…..very, very cold. And in those freezing winter nights, the only piece of equipment keeping you and your home from total disaster is the furnace. Heating breakdowns lead to massive discomfort, cause waterlines to crack and explode, as well as a number of other issues. So it should go without saying that your furnace should receive special attention to ensure it's going to run safely and efficiently throughout the winter. Furnace inspections allow trained technicians a chance to go over the heating system head to toe. The goal is to find, address, and stop problems BEFORE they happen.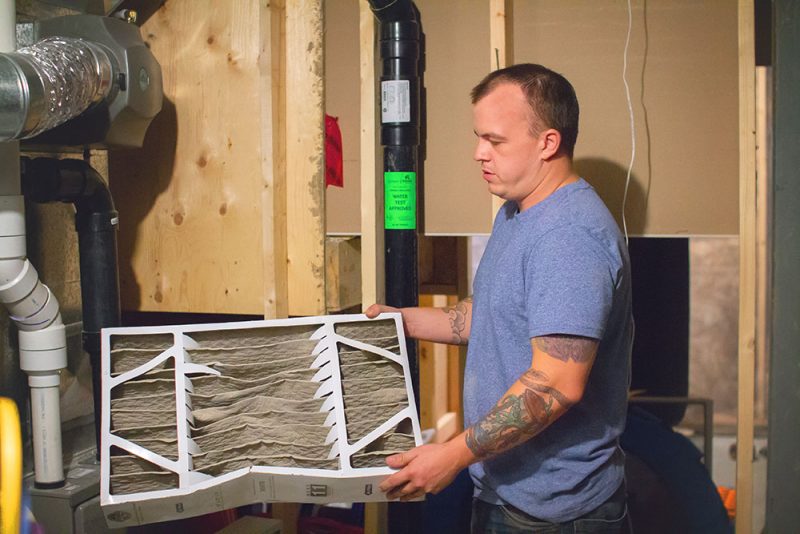 Client – "Do you clean out the ductwork?"
Us – "No, but we can offer you some names of some very good duct cleaning companies."
Client – "Does it matter the age of my furnace?"
Us – "The sooner the better. For any furnace over 5 years old its a good idea to start having inspections done yearly. The older your unit gets, the more important these inspections become."
Client – "What time of year should I call to book?"
Us – "Furnace inspections can be done year-round. Whenever you're ready, we're ready. Our recommendation is let the unit run a couple times once it starts to get chilly in the fall then call us out. This gives us the chance to hopefully catch any issues before the big chill sets in."
Client – "Do you carry parts on hand to change any parts if need be?"
Us – "No, not really. Due to such a large range of types and brands of furnaces, it's very hard to keep all the proper parts in our vehicles. We also provide an estimate for any parts that will need to be replaced before we proceed with repairs for your convenience."
Client – "Is this covered under my manufacturer's warranty?"
Us – "lol"
Like I said earlier, we go over the furnace head to toe. We start with inspecting the ductwork to make sure there are no major issues with air restriction or air loss and work our way down to the blower motor. Some of the other key inspection points are as follows.
Checking and adjusting gas pressure: This is something that should have been set at the time of installation (but was it really?). Overtime maybe this setting has changed. Using too much or too little fuel can cause various issues with the furnace and lead to premature failure.
Heat exchanger inspection: In terms of safety, this is the big one. Heat exchangers are what the flue gas travels through before it leaves your home through the venting. Over time, they can crack, rust, etc, and allow that flue gas into the ductwork. The effects of this are carbon monoxide poisoning. A cracked heat exchanger is the last thing you want to be living within your home.
Measuring and cleaning flame sensors: Whenever you see your furnace light, go out, light again only to go out again. Likely you have a dirty flame sensor. Trust me when I say it's much easier to pay for a furnace inspection which includes cleaning the flame sensor than to see how much it costs when it needs to be done in the middle of the night on New Year's eve.
I could go on about all the different areas of the inspection, but I don't need to. What's great about calling out Family Plumbing and Heating for a furnace inspection is that at the end of the inspection we sit down with you and go over everything we documented and can answer all the questions you feel are relevant. (I love it when stories go full circle)
Feel free to call us anytime to talk further about having your heating system maintained this winter! 306-519-3722.
PS – Everything you just read applies to boilers as well!