The key to success in the service industry is directly tied to how thorough you are. Find the problem and the appropriate solutions. One aspect of being thorough is ensuring homeowners understand our qualifications and feel comfortable with approving your repair recommendations. The get-in-get-out mentality will only get you so far. My longtime friend Mark, through his own repairman issues, taught me the importance of thoroughness in the service industry. 
Mark had to call out a local longtime plumbing company to come and work on his damaged furnace. 3 hours and $700.00 later Mark found himself unhappy and second guessing his choice of service provider. In his own words Mark felt slightly ripped off as the tech had gone downstairs, "did some stuff to the furnace" and left him holding quite a large bill on his way out. The reason he felt ripped off is the tech in his home failed to be thorough. He had failed to explain to Mark what part had malfunctioned, why it malfunctioned, and what were his options for repair.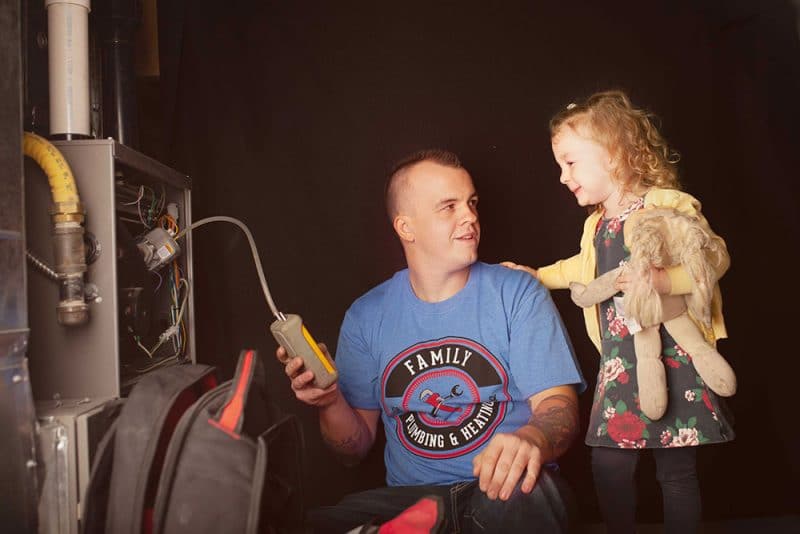 At Family Plumbing we always take the time to sit with our clients and fully explain the situation they've found themselves in. As much as possible we like to provide 3 options to move forward. These include repair, replace, or do nothing (as we don't force any repairs you don't feel comfortable with.) 
This particular technician failed to be thorough. He wanted to start and end the call as soon as possible and did whatever he could to accomplish that. The end result was an unhappy homeowner who felt ripped off as he had not been shown any value for the money he paid. As a homeowner you have the right to know what your options are and any tech who cannot discuss them with you does not deserve your time or money.