It goes without saying that furnace and air conditioner breakdowns don't wait until you're ready for them. They always seem to happen at the most inopportune time. Now a person could buy a fan and sweat out the summer, replacing your air conditioner in Regina is not a must. But going without a furnace is not an option. If you haven't been saving up for it, replacing your home's HVAC equipment can be quite a financial hardship, especially considering the employment issues everyone is facing due to Covid-19. But rest assured if you find you are without sufficient savings there are options to pay for a replacement. Renting and financing being the two major choices. But which one is the better way to go? It's a very debatable question, with each option having both pros and cons. The following post provides a quick breakdown of both renting and financing equipment. 
Renting Your Air Conditioner or Furnace
  With renting equipment, essentially the homeowner signs a multi-year contract with a fixed price.
Pros
  Renting provides a homeowner with an affordable reoccurring payment that can be easily worked into a home's monthly budget. This price does not change over the term of the contract. Renting equipment can be very attractive to landlords as maintenance and repairs are usually 100% covered under the contract. This means that if issues arise tenants need not call the building owner, just the rental provider. Technicians arrive and repair without anyone ever having to worry about what the cost will be. 
Cons
  Any benefit renting provides does not come without a cost. While the monthly payment looks manageable, eventually a homeowner will pay 2-3 times the cost they would have paid if they had purchased the equipment outright from the start. HVAC rental contracts are a lot like cell phone contracts, you will always be made to pay the remainder if you want out. This also includes expensive transfer fees at the end of the contract. 
"But won't I own it by then?"
Not according to the fine print. Rental contracts require extra fees to transfer the equipment into your name. (Or you can just sign back up and get a new furnace….sound familiar?)
You will also have an issue when it comes time to sell the home. Not every potential homebuyer wants to take on your debt. At this point you will likely either need to reduce the asking price of your home or buyout the equipment. 
Financing Your Air Conditioner or Furnace
Financing allows a third party to make the purchase for you and you will pay them back over time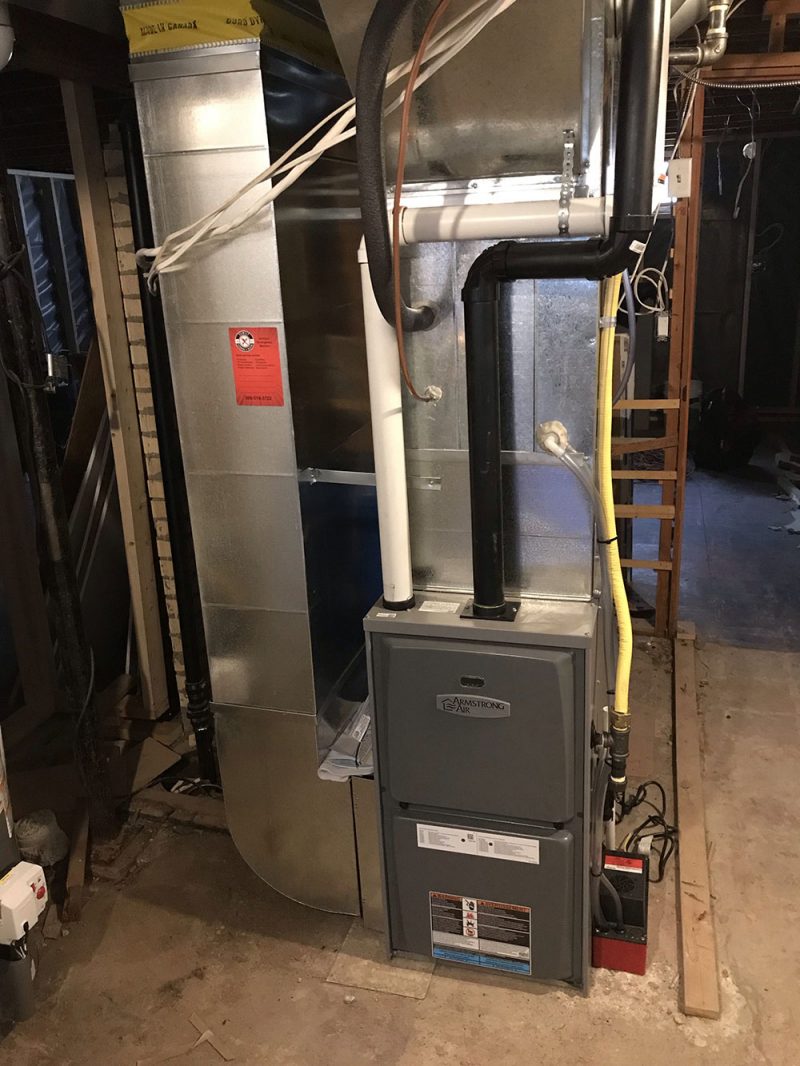 Pros
  Like renting, financing also allows a homeowner to replace their furnace, AC, water heater, etc but still keep their monthly budget under control. Unlike renting, financing will allow the homeowner to pay out the remainder of the agreement at any time with no penalties. This works well when you may not have the total payment available at the time of purchase but know that big tax return is coming in a couple of months. You may also be offered options of delayed payments. Additionally, financing often allows the homeowner to dictate certain terms of the contract (interest rate, length of the contract, etc) to help fit their needs. Financing also means you will eventually own the equipment, making it an asset and helps to increase the value of your home.
Cons
  HVAC contractors will use a third party when offering to finance. This means homeowners have an additional contact they need to go through, which to some is a hassle. The contract you receive is also based on your credit. The worse the credit, the higher the interest rate may be. If your credit is really bad, you may need a consignor on your loan. 
   Maintenance and repairs will also be up to you to take care of. Everything eventually breaks down and you will be on the hook for those costs.
Overview
   At this time most homeowners see renting as the easier option as nobody likes the idea of taking out a loan.  But depending on how you look at it, renting is the same as a loan but with a much higher interest rate. The biggest benefit of renting is the fact that repair costs are covered by the contractor. While Family Plumbing at this time does not offer rental contracts we do offer to finance. Our installations come with options for 10-year parts AND labour warranty. This allows us to compete with rental contracts without significantly raising the cost of your installation.
  A quick Google search will bring up plenty of articles with first-hand homeowner opinions of both renting and financing if you are interested in reading more. Every homeowner's needs and financial situation are different. Whether you are considering renting or financing, I strongly recommend researching both options and double-checking for any fine print clauses that might not be too favourable to you. Both payment options have their ups and downs which I hope I have explained in this post. Family Plumbing is always available to talk to if you want to discuss either option further.